25th LIS Wizard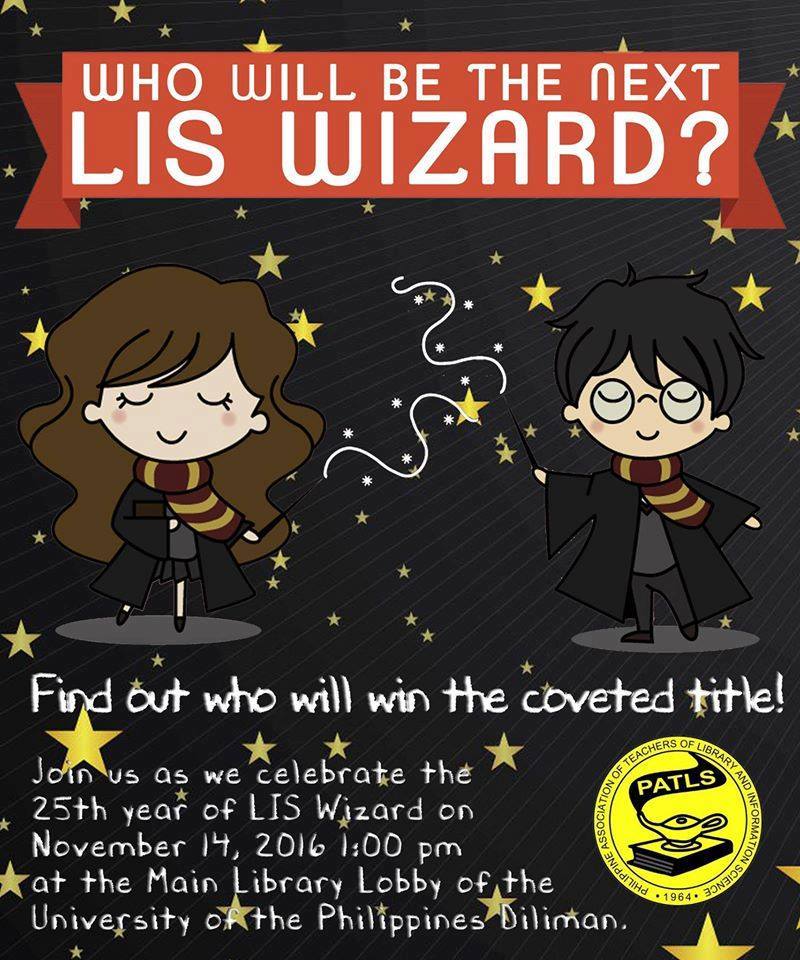 The 25th LIS Wizard competition will be held this coming November 14, 2016 at 1:00 in the afternoon at the Main Library Lobby of the University of the Philippines, Diliman.
With this, we would like to invite a team composed of two of your students to participate in the said event. Please see attached mechanics, reminders and program for details.
Prizes are as follows:
                                                                                1st place –  PhP 10,000.00
                                                                                 2nd place – PhP 7,000.00
                                                                                3rd place – PhP 5,000.00
Reminders for the 25th LIS Wizard

1. Submit names of contestants by November 7, 2016. E-mail the names of participants to: This email address is being protected from spambots. You need JavaScript enabled to view it.
2. Bring photocopies of proof of current semester registration / enrolment of the registered contestants on the day of the contest, 14 November 2016. The participants may present any of the following documents:
• Certification from the school registrar
• Certification from the Office of the College Secretary
• Duly processed Certificate of Registration
The Advisers will have to submit them to the LIS Wizard Committee for checking on or before 12:00 noon at the event venue.